FREE QUOTE
Get Quick Response
We look forward to assisting!
Expert Rodent Control Services in Canberra by RIP Rodent Control Canberra
Are pesky rodents invading your Canberra property? Look no further than RIP Rodent Control Canberra for comprehensive rodent removal solutions. Our dedicated team specializes in eradicating mice, rats, and other pesky rodents, ensuring a pest-free environment for your family or employees. As a locally owned and operated business in Canberra, we understand the unique challenges posed by rodent infestations in this area. Our tailored strategies and in-depth knowledge of local rodent species ensure effective and targeted treatments.
We prioritize safety and satisfaction. Our odourless, non-toxic treatments guarantee a safe environment while efficiently addressing rodent issues indoors or outdoors. Whether it's a rat invasion in your backyard or mice sneaking into your home, our experts have you covered. Understanding the severity of your rodent infestation is crucial. That's why we conduct thorough inspections, devising customized treatment plans for your specific situation.
Rodents pose significant health risks, damaging both your property and well-being. From chewing on belongings to transmitting diseases like Hantavirus and the Plague, these pests require immediate attention. Protect your home and health from these dangers. Contact RIP Rodent Control today for reliable rodent removal services in Canberra.
Rodent Control Is Easy
Talk To Our Rodent Control Experts And Book The Best Solution And Service
We have all the resources for professional service so we can do it perfectly.
Be Our Happy Client
By Grabbing The Best And Professional Rodent Control Services
When it comes to dealing with rodent infestations, you need the expertise of professionals who can handle the job effectively and safely. Look no further! Our rodent pest control services in Canberra are designed to tackle rats, mice, and other rodent issues with utmost professionalism. At RIP Rodent Control, we take pride in keeping our clients happy by providing odorless, non-toxic, and completely safe treatments.
Our team of dedicated professionals is well-versed in handling both indoor and outdoor rodent control on any property. Whether you're facing a rat invasion in your backyard or mice sneaking into your home, we've got you covered.
Understanding the severity of your rodent infestation is crucial for devising the right treatment plan. That's why we start by conducting a thorough inspection of every corner of your place. Our unique rodent control management system ensures that we plan and execute the most appropriate treatment tailored to your specific situation.
Rodent Control Is Easy
Talk To Our Rodent Control Experts And Book The Best Solution And Service
We have all the resources for professional Rodent Control so we can do it perfectly.
What Are The Damages Rodents Cause To Your Health & Home?
Rodents are notorious pests that affect both your home and personal health. They chew everything and anything that gets in their way to make use of them and build their nests. Rodents would chew your belongings to make their moulds: books, papers, clothes, wood, etc. Mice also gnaw on the upholstery to burrow into it to create a snug nest. Meanwhile, rats make tunnels into the property insulation and make it unsafe for you as it eventually leads to the threat of fire accidents. The diseases rodents cause to your health are as follows:
Hantavirus: The virus in rodent urine is the primary cause of transmission of Hantavirus disease to humans. People also get infected with Hantavirus from rodent bites and their nesting materials.
Plague: After a person gets bitten by rodent fleas, the disease spreads like a chain on a large scale in no time. The chance of getting a plague by using contaminated tissue is usually high.
Tularemia: Rodents cause this disease with a bacteria called Francisella tularensis. One of the signs of tularemia is having a high fever.
LCM: Rodent-borne viral disease that has house mice as its primary host. Upon getting this disease, your body shows flu-like symptoms such as headache, lack of appetite, fever, vomiting, etc.
Check Here:- How to stay healthy and safe during Australia's mouse plague
A Checklist And Tip
On How To Deal With Mice And Rats Infestation
There is a checklist you can follow to prevent rats, mice, and other rodents without much hassle and time. Those useful rodent control Canberra tips are made into a list below:
Use natural smells like eucalyptus, citronella, chilli powder, citronella, and peppermint oil as repellents
If you see nesting materials of rodents, get rid of them as soon as possible
Install door sweeps to exterior doors and repair screens if you find any damage.
Remove all the food sources that attract rats and mice
Block and seal off all the access points to prevent the entry of rodents and their babies
Regularly inspect the attics, crawl spaces, garages, and burrows in the garden and backyard.
Our Rodent Control Canberra Team Options For The Best Results
Rat Pest Control Service In Canberra
We perform rat control services to protect the integrity and value of your property in the Canberra area. Like species in other parts of Australia, Canberra rats are famous for disturbing your life and privacy. Therefore, our rat exterminator Canberra team implements traditional and modern methods for rat control treatments. You may not have an idea of what type of rat has invaded your property, so take a better decision by calling our rat removal Canberra experts. We are a well-known team of rat controllers that know everything about rats from their signs to their behaviour and habitats. You are just a step away from getting our effective service.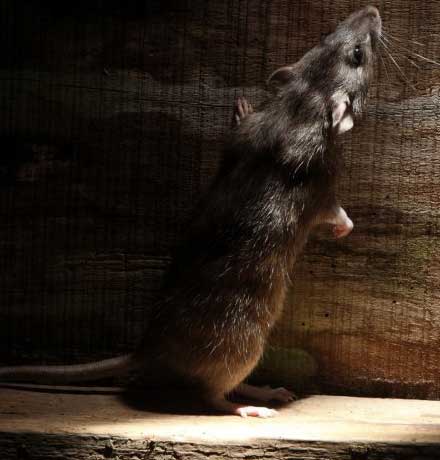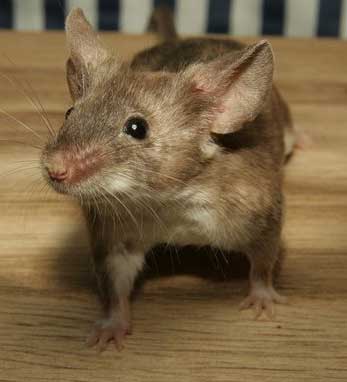 Mice Pest Control In Canberra
If you notice a mouse moving in your house, keep an eye on it and try booking our mice exterminator Canberra team right today. Because if you leave them be, mice damage your doors, sewage pipes, windows, and openings of a building. So, all we ask from you is to not let the health of your loved ones be under constant threat of diseases from mice. Make your home well-protected against mouse colonies with the introduction of our eco-friendly pesticides and mouse trap. Also, we follow a strict time frame when you book us for a same-day or emergency pest control Canberra mice service.
Rat Removal Services In Canberra
Our trained rat controller conducts an in-detail inspection to provide a safe rat removal Canberra service inside and outside of your home. Based on what we find from the inspection, we then do a customized rat control Canberra treatment to protect against rats. As rats tend to move in warmer areas of a property, we start trapping or baiting from there. Rats have poor vision sense but have a strong sense of taste, smell, and touch. Therefore, we take this as an advantage while customizing a treatment plan for rat control in Canberra homes. Because we follow everything to the plan, our way of rat removal is safe and quick.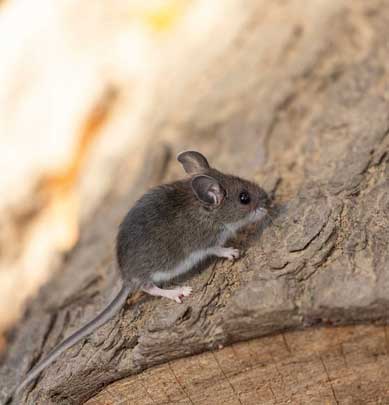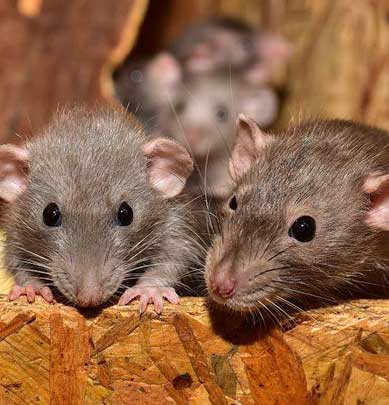 Mouse Control Services In Canberra
Get rid of a mouse out of your property to make it a mouse-free and noise-free area by availing of our mouse control Canberra service. We are fully equipped with all the advanced and ethical tools for a fast but quality mouse removal service. Our mouse exterminator Canberra team comes to your doorstep to solve your mouse issues with ease every day apart from weekends. When doing mouse control, we make sure to leave no trails of the mouse behind to prevent the mouse to re-enter your place. Our mouse removal processes are also ethical practices that just trap and keep out of your home but do not kill.
Rodent Control Is Easy
Talk To Our Rodent Control Experts And Book The Best Solution And Service
We have all the resources for professional Rodent Control so we can do it perfectly.
Why Is Choosing Us
Rodent Control Canberra Beneficial For You?
We are an accredited company in Canberra that greets you and meets all your needs with rodent control services. Our certified rodent control Canberra team approaches clients with the best rodent control methods without hidden costs. More of the benefits you get are here.
Say goodbye to rats, mice, and rodents with our chemical-free solutions
Book our emergency rodent control Canberra service today and avail of it within 24 hours
Pocket-saving pre-purchase inspection and control services for rodents in Canberra
Advanced technology and methods are used for any kind of rodent pest control Canberra services
Regional rodent controllers from Canberra take up all the projects to provide in-time rodent control treatment
A free quote and advice are offered as a part of every service you avail from us.
We Are One Of
The Canberras' Leading Company For Rodent Control Services
RIP Rodent Control is a trusted provider of rodent control services in Canberra and its surroundings. Because we are one company that doesn't want rodents to affect your life anymore and cause serious loss to your pockets. As they are omnivorous, they eat all types of human foods and products which in turn leads to contamination of your food. However, our rodent control Canberra team can stop this chain of contamination and spread of diseases with quality treatments.
Our rodent pest control Canberra experts use advanced technology focusing on rodent prevention and identifying the problem's root cause. A proactive rodent exterminator is always on the stand for prompt emergency and same-day rodent control services. Our firm comes under the category of a leading company in Canberra for our priority is client satisfaction. We train all the licensed experts as soon as we recruit them and make sure they provide you with high-regulated service experience. Call today and hire us!
Procedure Our Rodent Controllers Follow In
Getting Rid Of Them From Canberra Homes
The determination of rodents like rats and mice becomes easy only with a thorough inspection of the infested area. Below is our process for rodent control Canberra service practice.
In-Detail Inspection And Assessment: We come to your place and conduct an in-detail inspection of the exterior and interior of the building. This is to assess and understand the present condition of the property.
Block Rodent Entry: Seal away all the rodent entry points to stop the further entry of rodents into your home. Also, we make sure the outdoor garbage bins are tightly closed and dumped regularly.
Cut Down Food Supply: By cutting down the food supply of rodents, we threaten the safety of their living conditions. This way rodents and their colonies get out of your home independently.
Trap Rodent For Long-Term Relief: We do a large part of rodent removal with the help of rodent traps and rodenticides to maintain a long-term rodent-free environment. Also, we do a follow-up inspection at the end.
FAQs
Frequently Asked Questions
To get rid of Canberra rats, you need to first find the variety of places they like to live as a community. For example, you can find them in boxes, wall cavities, furniture, cupboards, and burrows in lawns. Once you get to notice their presence in these places, get rid of them by hiring a professional pest control Canberra rats team.
As soon as a mouse gets into your property, they build a nest and start breeding under favourable conditions. So, an increase in the severity of mice infestations causes an increase in the cost of mice removal in Canberra service.
A few rodent infestation control tips are as follows:
Call in natural predators like birds
Keep your lawn clean
Use dry ice instead of rodent poison
Attract rats with peanut butter and trap
Consider the use of snap traps.
The best way of getting rid of rats can be done with methods such as baiting, using snap traps, glue traps, electronic traps, and ultrasonic devices. So, the cost of getting rid of rats varies depending on the way of treatment.
The ways professionals opt to get rid of mice from a home are:
Place traps in areas where mice frequent
Clear all the hotspots like attics, gardens, and crawl spaces
Use glue boards
Eliminate entry points and
Use of rodenticides.